Mactac Automotive & Architectural innovations presented at FESPA 2022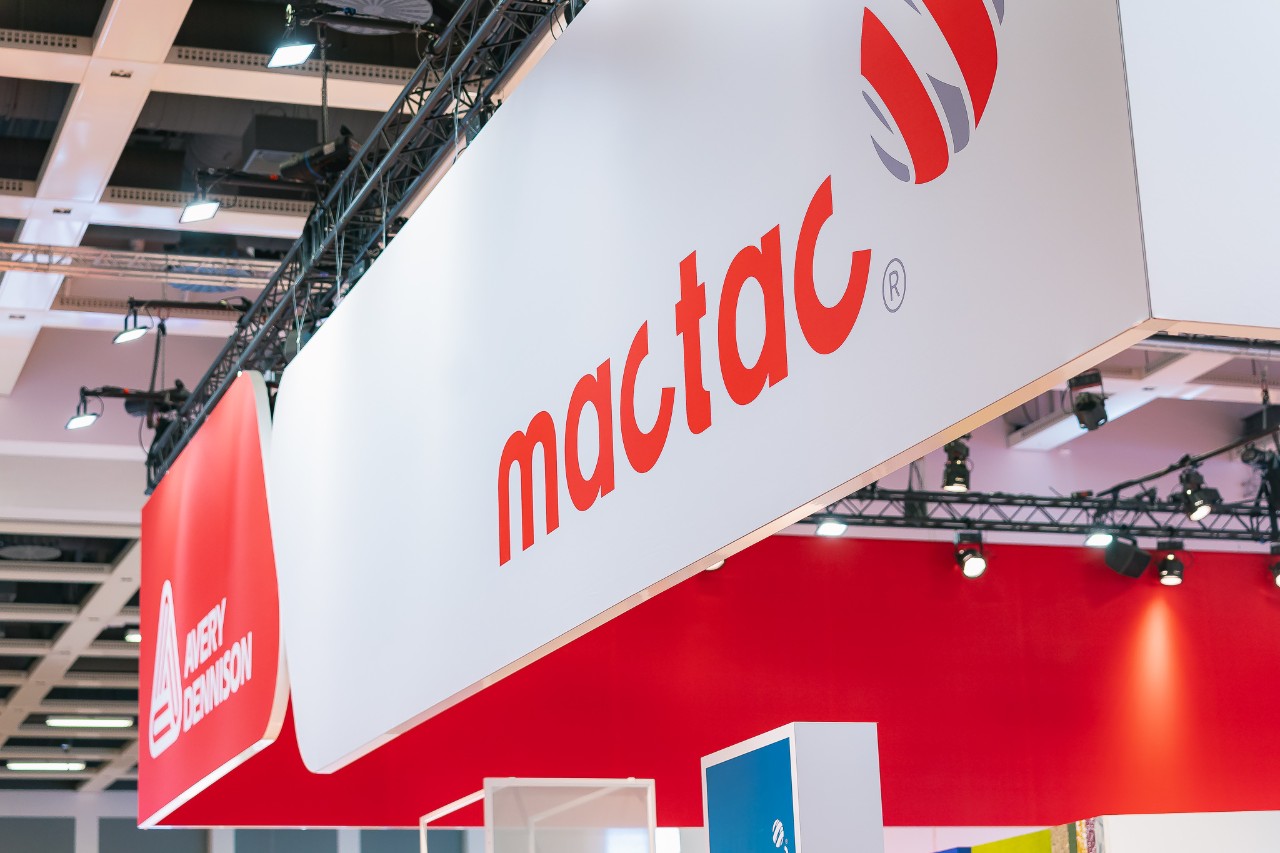 OEGSTGEEST, the Netherlands - June 16, 2022: Visitors to the Mactac stand at FESPA 2022 were able to see for the first time a range of innovations designed to transform performance, with a special focus for 2022 on automotive and architectural applications.
Alessandro Sacchi (Product Line Director, Graphics Solutions Europe) said that the sales potential offered by automotive and architectural markets makes them particularly important, and it has driven extensive recent research:
"As wrapping films and flat graphics become more popular and more competitive, installers are constantly looking for more effective ways to deliver value. We have focused on some challenging areas, especially in automotive and architecture, developing innovations that change what an installer can offer both creatively and in terms of timescale and cost. FESPA 2022 gave us a chance to demonstrate new products with enormous potential."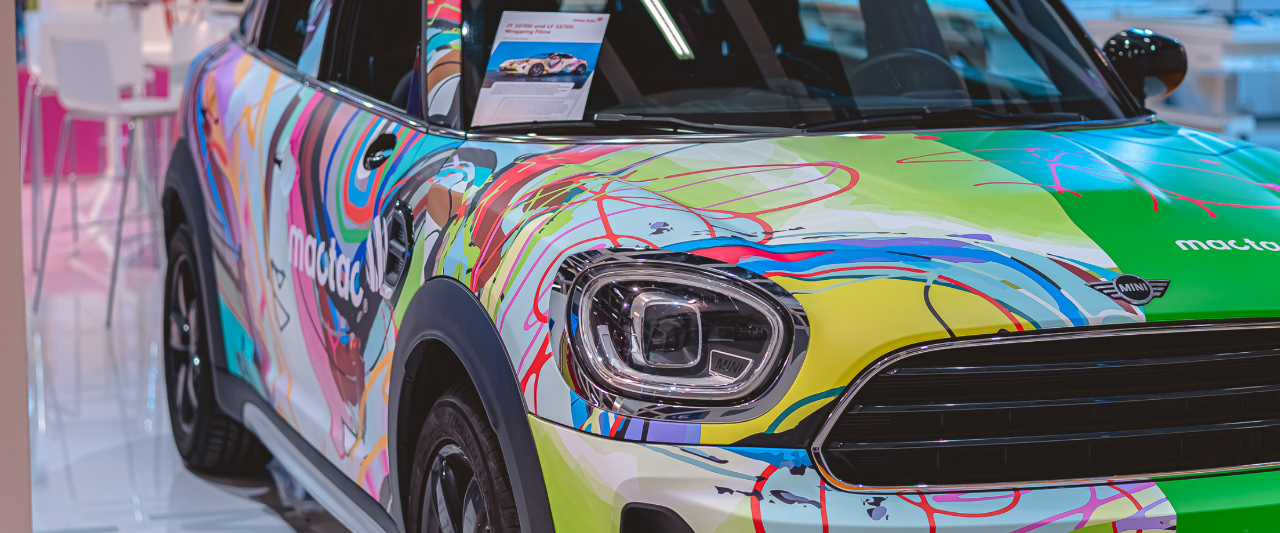 The extreme repositionability of the new JT 10700-XR digital print film was on show at the Mactac stand, bringing outstanding levels of performance to automotive wraps. This innovation enables an ultra-smooth finish and extreme conformability on 3D surfaces and corrugations - allowing faster and easier installation on the most demanding of automotive projects. Mactac ColourWrap films offered installers a further opportunity to transform flexibility and ease of use in demanding automotive projects - with 3D-conformable cast performance across 50 different colours including gloss, gloss metallic, matt, and matt metallic finishes.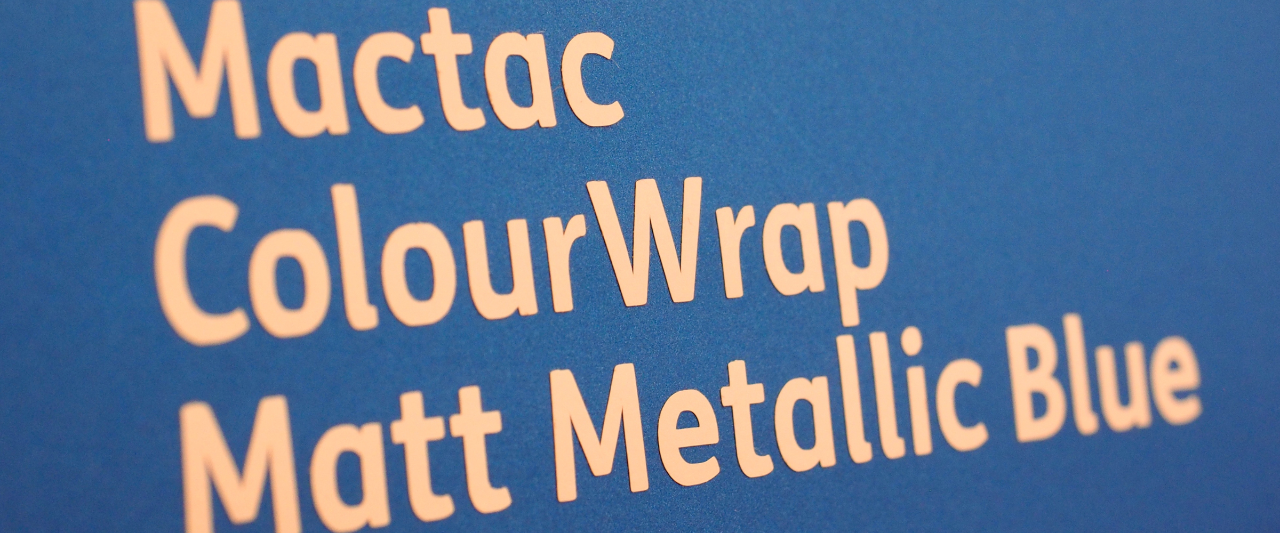 For architectural projects, the Sustainable WallWrap Series introduced visitors to some arresting new looks, making the most of textures to enhance designs and bring walls to life. The FSC®-certified options on offer included Country Paper (a premium printing paper brushed with an elegant rustic texture); Smooth Textile (a woven textile printing media for smooth surfaces); the silky touch of Smooth Paper (for premium luxury wall art); and Linen Paper (with textured finishes using deep embossing).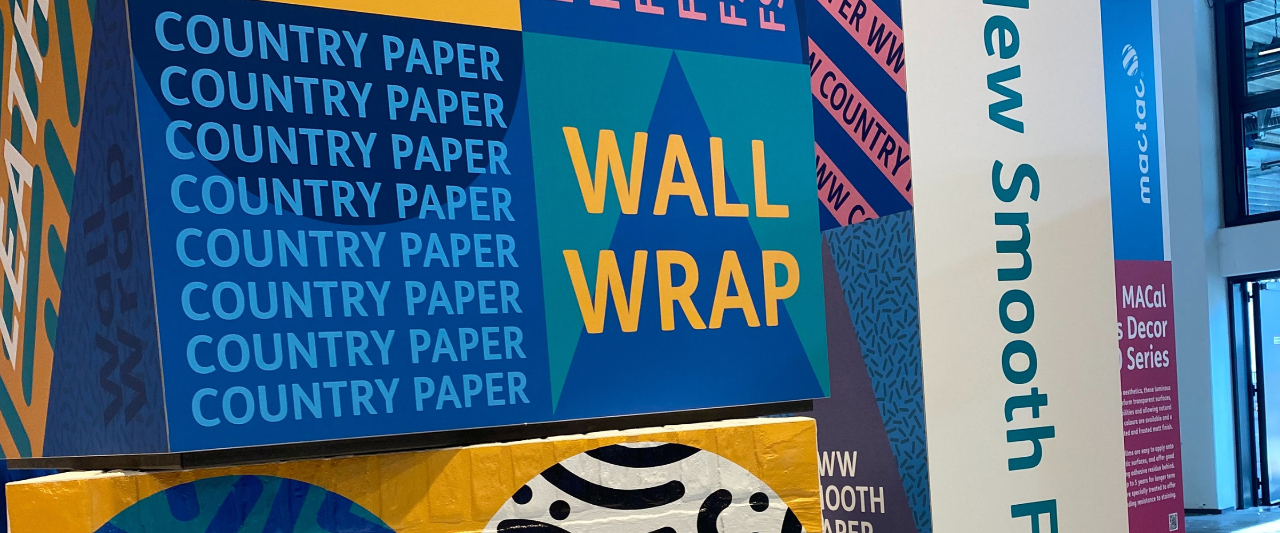 Extending design choices to a building's windows was the new Squid Window Textile. This self-adhesive transparent fabric allows building occupants to see out during the day but restricts people outside from seeing in. As a printable textile that is very easy to apply, it creates new ways to decorate windows with art or with brand messages, on windows of virtually any size, and offers six different colors: Chalk, Bone, Oak, Ash, Rock, and Coal.
Elizabeth Park (Director Innovation and Marketing Excellence, Graphics EMENA):
"Innovation is the way forward in graphics. Not only are we seeing rapidly growing demand for the most sustainable products, but we also know that releasing installers' productivity and creativity is the way to generate business growth for our end customers. Our research efforts continue, and these latest products show how valuable such research can be to the market."
About Avery Dennison
Avery Dennison Corporation (NYSE: AVY) is a global materials science company specializing in the design and manufacture of a wide variety of labeling and functional materials. The company's products and solutions, which are used in nearly every major industry, include pressure-sensitive materials for labels and graphic applications; tapes and other bonding solutions for industrial, medical, and retail applications; tags, labels and embellishments for apparel; and radio frequency identification (RFID) solutions serving retail apparel and other markets. The company employs approximately 36,000 employees in more than 50 countries. Reported sales in 2021 were $8.4 billion. Learn more at www.averydennison.com.
For more information:
Avery Dennison
Maryna Bilanchuk
T: +31 631 970 622
maryna.bilanchuk@eu.averydennison.com
EMG
Kim Lommaert
T: +31 164 317 021