Increasing Transparency in Graphics with New Carbon Footprint Tool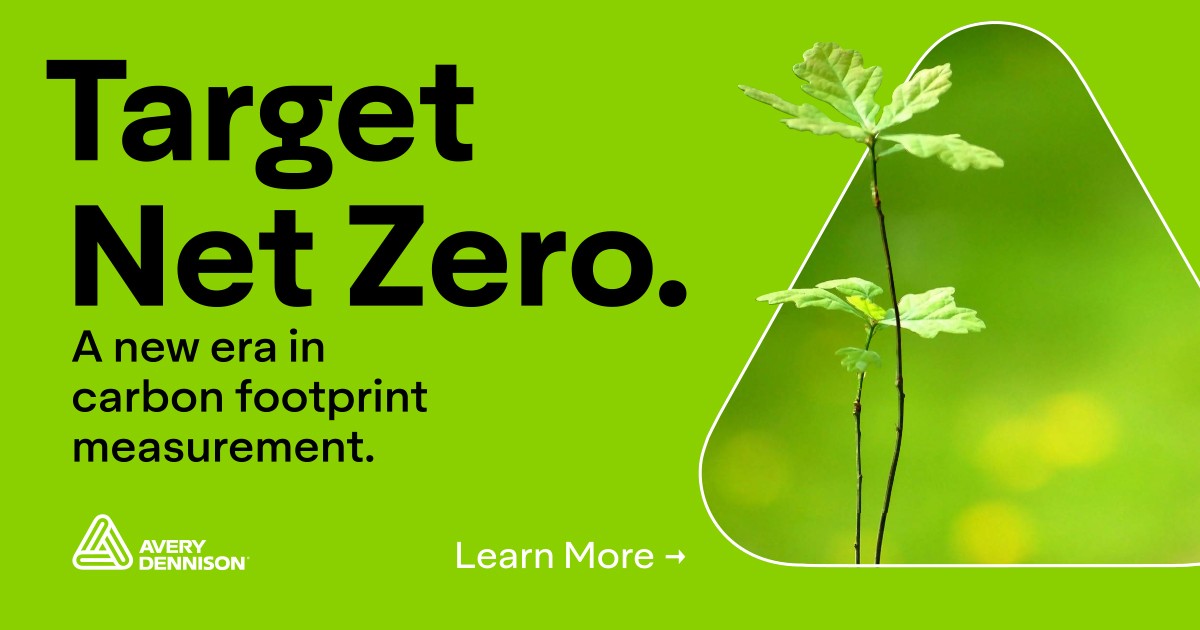 Transparency is key to creating trust and building partnerships for a more sustainable industry. As we continue our progress toward reaching our 2030 sustainability goals, we are broadening our efforts in carbon measurement to increase transparency and provide our customers with more accurate product carbon footprint information.
Avery Dennison has been using a proprietary Life Cycle Assessment (LCA) tool for the past several years to provide customers with information on the directional impact of our products across six impact categories. The scope of this incumbent AD LCA tool was only material extraction.
So, we decided to scale up our efforts and collaborate with the Carbon Trust, a recognized leader in this space, to create a new bespoke carbon footprint tool! This new tool offers a thorough measurement of the impact of selected graphics products1 across their entire life cycle (cradle-to-gate and cradle-to-grave). The tool uses primary data from our operations for the production stage of the life cycle and industry averages for the raw material extraction and end-of-life stages, which take into account regional differences across the world.
The new carbon footprinting tool will evaluate the carbon footprints of our graphics products2 in line with reporting and verification methodology of GHG Protocol Product Standard, PAS2050, and ISO-14067.
"As a company, we've monitored and assessed the sustainability of our products for the past ten years, and this is another important step forward in our goal of providing the most accurate information to our customers," says Claudia Mariconda, Global Director Sustainability. "By implementing the Carbon Trust footprinting tool, we facilitate further transparency and offer customers a more trustworthy assessment of our graphics products' impacts."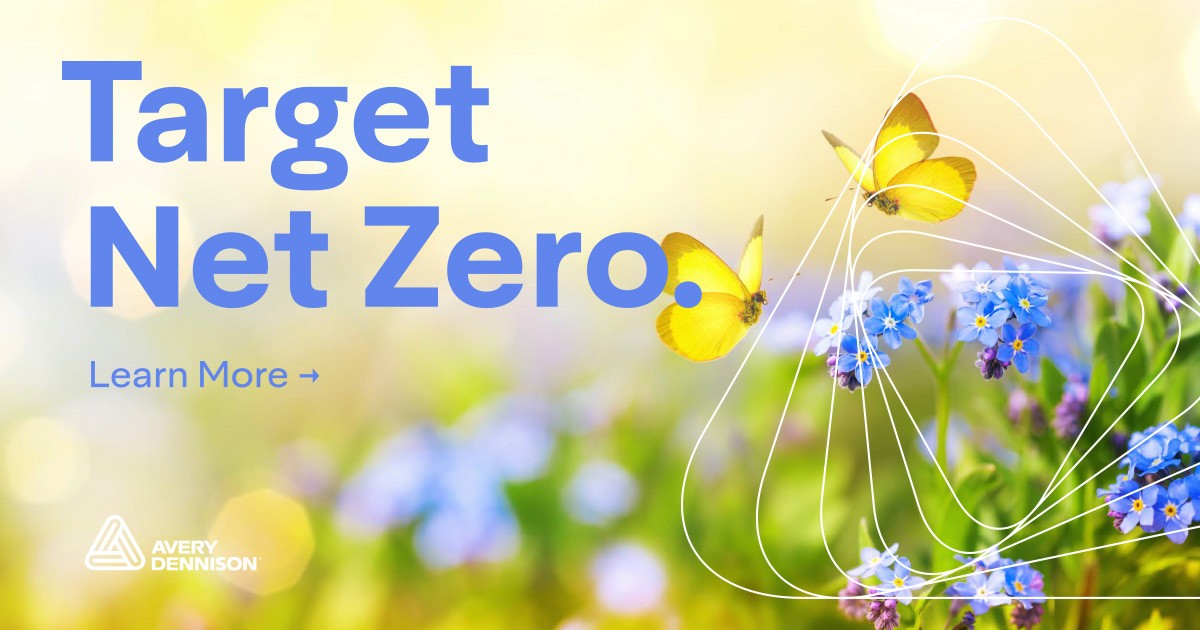 In addition to the international LCA standards (e.g. ISO), the Carbon Trust strictly follows carbon accounting standards such as GHG protocol and SBTi methodology for carbon emissions reductions and only considers certifying organizations and products that align with the mission to move to a net zero future. Click here to learn more about the Carbon Trust.
To find out more information on our commitment to Sustainability in Avery Dennison Graphics Solutions, you can visit our website and check out our sustainability brochure.
To learn more about Avery Dennison's 2030 sustainability goals, visit our 

ESG website


 
1Please note that we will currently be able to capture the footprints of selected graphics products. The range of products for which we can calculate the carbon footprints will continue to expand as we further develop our tool.
2Due to the lack of internationally recognized LCA and footprinting standards, it is not possible to compare the carbon footprint of products from different companies.
-------------------------------------------------------------------------------------------------------------------------------------------------------------------
Key Definitions
What is a Life Cycle Assessment (LCA)?
Life cycle assessment, or LCA, is an analysis technique to assess environmental impacts associated with all the stages of a product's life, which is from raw material extraction through materials processing, manufacture, distribution, use, and final disposition. LCAs are multi-factored and can show environmental impact from a variety of perspectives. These can be used to determine the pluses and minuses of product construction. The terms used to describe LCA often include  "cradle-to-gate", "cradle-to-grave" or "cradle-to-cradle": impact from raw material extraction (cradle) to the factory gate, i.e. before it is transported to the consumer (gate), to final disposal (grave) or back to raw materials in a regenerative design (cradle). 
What is a carbon footprint?
A carbon footprint is the total greenhouse gas emissions caused by an individual, event, organization, service, or product, expressed as carbon dioxide equivalent. Carbon footprints for products show the greenhouse gas emissions throughout the entire production process from raw material extraction (cradle)  through final disposition (grave) or re-use (cradle to cradle).

What is the key difference between an LCA and product carbon footprints?
LCA is a tool/methodology that can help you to assess the potential environmental impacts of a product system throughout its life cycle. A carbon footprint at the product level is a special application of the LCA methodology that specifically focuses on greenhouse gas emissions.