Sustainable Print Trends - An Insightful Interview with HP's Noelle Peutat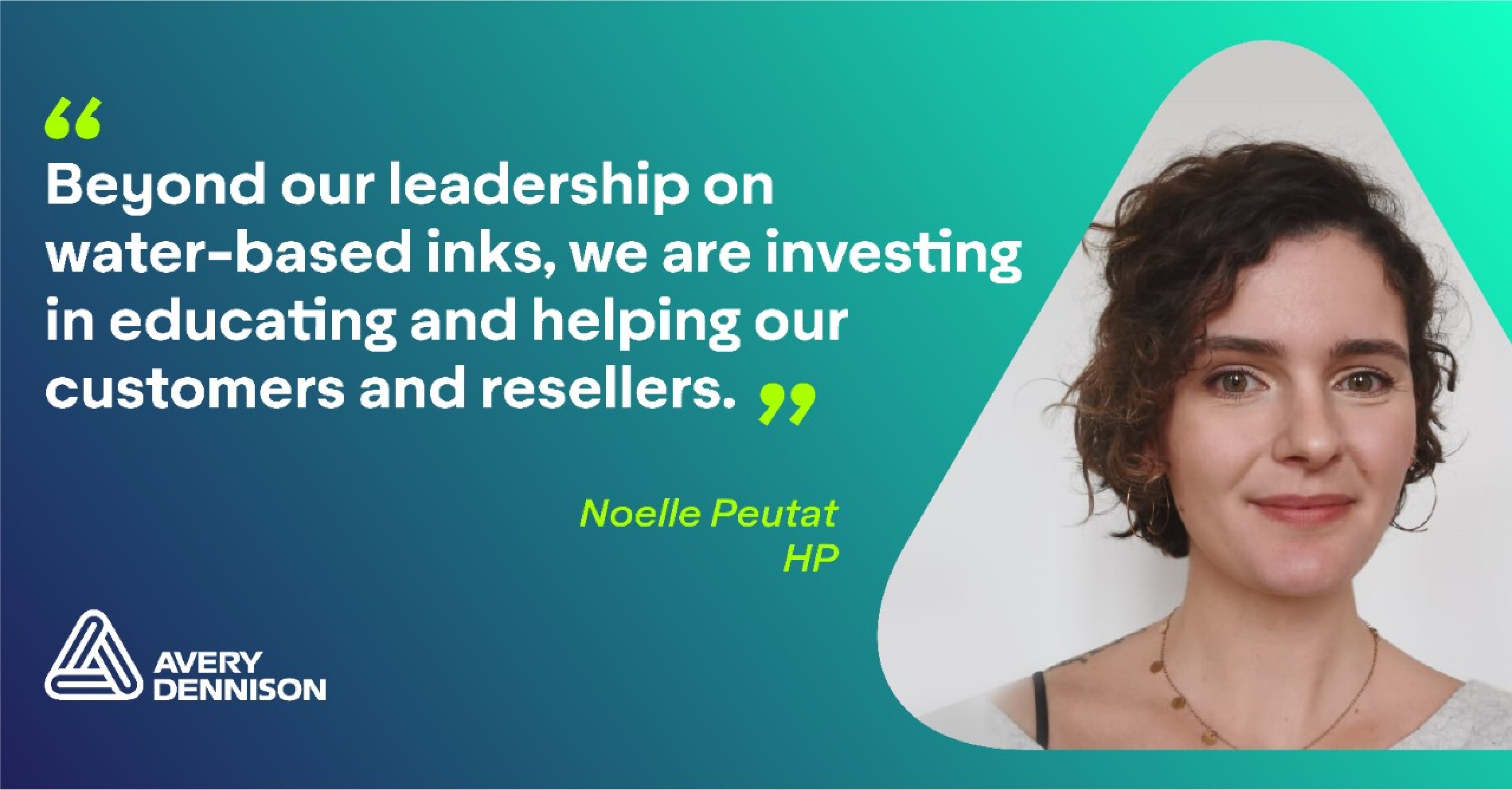 To learn more about sustainability trends and the future of digital printing, we spoke to Noelle Peutat, Worldwide Large Format Strategic Environmental Lead at HP.
As the graphics digital print industry continues to develop, large brands are increasingly adopting digitally printed materials. Consequently, sustainability has become a critical aspect of the conversation - and Avery Dennison is at the forefront of those discussions and working hard to establish solutions with partners who have a similar philosophy. The development of new PVC-free and sustainable printable substrate materials, alongside more environmentally friendly ink technologies, is now enabling the evolution of the industry.
What are HP's sustainability goals?

Our global vision at HP is to be the world's most sustainable and just tech company. In 2021, we announced one of the most comprehensive environmental and social impact agendas in our industry, with aggressive goals focused on climate action, human rights, and digital equity. We have been taking decisive action to meet these goals.
1 - Climate Action Goals
HP recognizes the climate crisis as the most significant challenge facing the world today. Our climate action strategy aims to drive a net-zero carbon, fully regenerative economy while engineering the industry's most sustainable portfolio of products and solutions. Some specific targets include:
By 2040, HP intends for its entire value chain—Scope 1, 2, and 3— to reach net-zero greenhouse gas emissions. That also means a 50% reduction in absolute emissions by the end of this decade, reaching 75% circularity for products and packaging by 2030

Counteracting deforestation for non-HP paper used in our products and print services by 2030

Continuing to source only sustainable fiber for all HP brand paper and paper-based packaging for home and office printers, supplies, PCs, and displays.
2 - Human Rights Goals
Building a diverse and inclusive workforce is not only the right thing to do, but it also makes good business sense. Diverse teams will always out-innovate and out-perform the market. We aim to double the number of Black and African American HP executives by 2025 and reach 50/50 gender equality in leadership by 2030.
3 - Digital Equity Goals
We are also committed to breaking down the barriers that exclude many from participating in the digital economy. Nearly 3 billion people around the world remain offline due to a lack of access, affordability, or usability. The COVID-19 pandemic exposed the depth of this issue and even exacerbated it, as many schools and businesses began operating remotely. That's why, in 2021 we pledged to accelerate digital equity for 150 million people by the end of the decade. We aim to meet this goal with the collaboration and support of key priority partners, like Girl Rising, NABU, MIT Solve, and Aspen Digital, through our Digital Equity Accelerator program launched in February 2022.
Source: SI 2023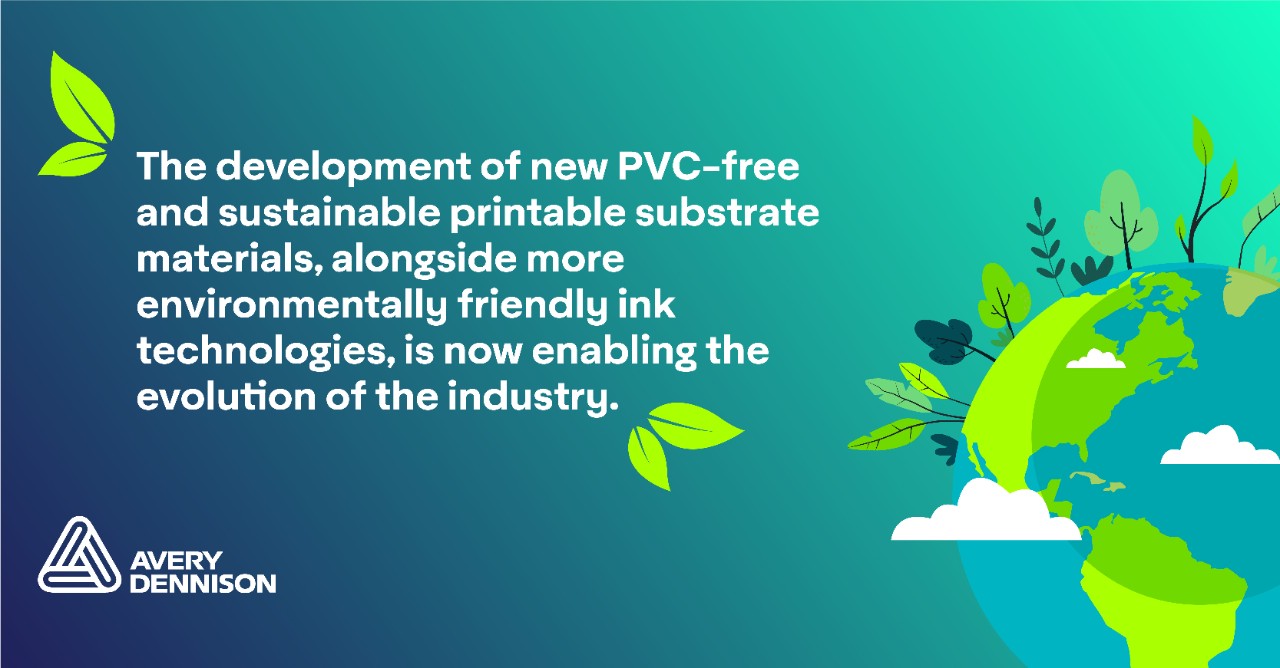 What are the sustainability challenges and opportunities for the digital printing industry?
Large-format printing impacts the environment by generating waste and consuming energy.So the industry faces several challenges:
Material waste: large format printing often relies on the use of materials such as vinyl, PVC banners, and foam boards that are difficult to recycle.
Chemical usage: The chemicals used, such as solvents and inks, can be harmful to the environment and human health if not disposed of properly.
Energy consumption: Equipment such as printers and cutting machines consume significant amounts of energy, leading to high carbon emissions and energy costs.


The industry has the potential to reduce its environmental impact by adopting sustainable practices and materials. For example, by opting for materials that are biodegradable, compostable, or made from recycled materials to reduce waste and pollution. In addition, the recycling of used materials, such as vinyl, can be a valuable resource for future production. The industry relies on leading material suppliers such as Avery Dennison to innovate with new materials and processes to drive this change.
At HP we are innovating ink technologies, including HP latex inks that are water-based. We led with this technology in 2008 and are happy to see more and more brands launching their own versions. In addition, switching to renewable energy sources, such as solar or wind power, can significantly reduce the carbon footprint of printing operations.
 
How important are new ink technologies and new printing substrate materials to a sustainable digital print industry? 
Traditional inks and substrates used in large-format printing can be harmful to the environment. The adoption of new ink technologies with lower VOC emissions and more sustainable substrate materials will significantly reduce the environmental impact of large-format printing.
15 years ago, HP introduced HP Latex, the first outdoor water-based ink for signage and décor. One of the main purposes when creating this new technology was to provide an alternative technology designed for the improvement of end user and operator safety. However, as we continuously innovate our inks, we are also considering the full lifecycle of the products, such as the cartridges and the hardware.
Some recent highlights include:
The implementation of carton-based cartridges in 2020, which have reduced plastic use by 80%  compared to plastic-based cartridges.
The implementation of recycled plastic in our machines, the Latex 700/800 series have at least 20% of recycled plastic by weight.
The introduction of a specific category for PVC alternative media in our presets database, Print OS Media Solution Locator, which proactively helps customers find more sustainable media.
 
Something highly important in sustainability is transparency. For our partners and customers to trust our claims, we invested to get our technology independently certified. Since 2008, HP has been awarded the Greenguard Gold status, and currently, HP is the only company to have a signage Large format technology UL Ecologo certified and have our smaller machines EPEAT registered.
How else is HP helping its customers be more sustainable?
Beyond our leadership on water-based inks, we are investing in educating and helping our customers and resellers. HP Amplify Impact™ has been created to educate, excite, and empower partners to drive lasting positive change and maximize business opportunities by extending HP's Sustainable Impact Strategy. Our Print OS HP Learn includes free training courses on water-based ink technology and environmental certifications and is a fantastic platform to give print service providers insights to monitor productivity, be more efficient, and calibrate to improve performance and reduce waste. 
Since 1991, HP Planet Partners has established our free cartridge and printhead take-back service, which also can recycle machines at end of life. This program now operates in 65 countries!
Media plays a huge role in the sustainability journey. We continuously search for new, more sustainable media to include in our Media Solution Locator, or Configuration Center, which we identify with a green leaf. 
What will help accelerate us towards a circular printing industry?
One of the biggest pain points of our customers and the industry is the waste that is generated. While we are seeing increased use of take-back initiatives for supplies and old machines, the recycling of media waste remains hard to tackle and a solution is still not widely available. This circularity challenge needs collaboration to find solutions. More importantly, we need to communicate these solutions to make it as easy as possible for print service providers and their customers to adopt them.
As David Attenborough says: "saving our planet is now a communication challenge."
Together with partners like HP, Avery Dennison is helping brands and print service providers make more sustainable choices. Collaboration is key to creating a sustainable graphics industry.For more information about our sustainability commitment, you can visit our sustainability page on our website and take a look at our new Sustainability FAQ page.